2014.09.26 Friday
Cycling in Hawaii  Red Hot Ladies cycling group と走る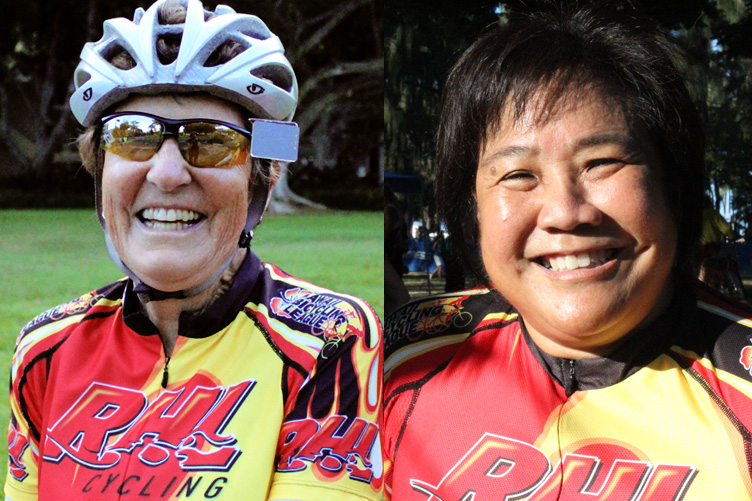 Red Hot Ladies cycling group というサイクリングのグループがあります。
会員の条件は Initially intended for women over 50, the group today (4 years and going strong) has no official age limit, and gentlemen are welcome along for the rides as well. Pattie Dunn is emphatic that the group welcomes riders of all ages and abilities. "Any age is a good age to be riding," she says. つまり50歳以上の淑女のグループです。紳士ならばウエルカムだそうです。
写真左おばさんはパトリシァでリーダーですがめちゃくちゃ早い。
日曜日に一緒に走りたいと電話をしたならば7時半までにハワイ大学の Kennedy Theaterまでくるようにとの指示でした。
パールハーバーまで 75mile 走るとの事。私はとてもそんなには走られないので途中で分かれることで走り始めました。どこを走ったかは覚えていませんが、彼女からのメールでそれらしき場所を思い出しました。
Shiro - Thank you for letting me know you and Miyako arrived back at your hotel safely.
I'm so glad you were able to join us for the first part of our ride.
That was the most interesting; University of Hawaii and the East-West Center, Thomas Square, bike path past the city hall, courts and then past the State Capital with Queen Liliuokalani statue + downtown Honolulu and Chinatown and then Honolulu harbor.
Good Luck on the rest of your trip. You are very inspiring at 72 years old. We were all impressed.
Safe journey home! And, I will give your regards to our Red Hot Ladies cycling group.
Aloha,
~Patricia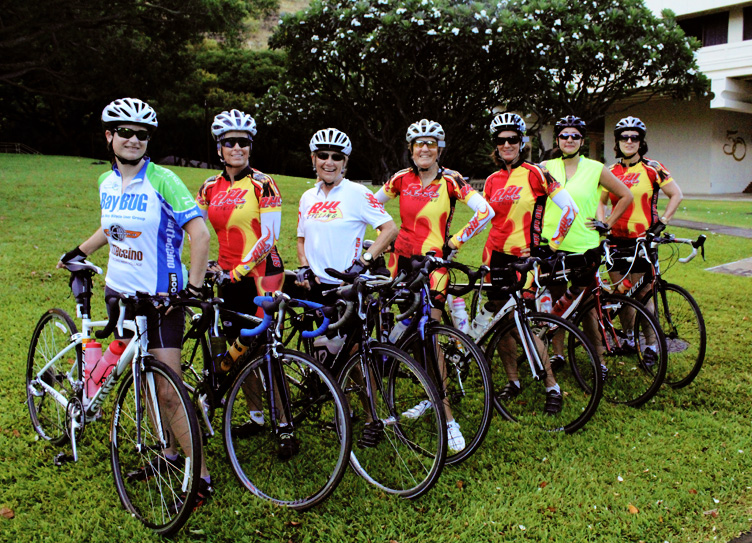 しかし、皆さんとても楽しそうに走っていました。また一緒に走りに行きたいです。
写真は http://www.hnlbike.com/2011/ladies-the-road-is-red-hot/ より引用
私と富川さんが Red Hot と走っている間他の3人は Century Ride のコースをいけるところまで走りました。
海岸線は日本のように激しい坂道はありませんが、唯一困るのはコンビにが全く無いので水の補給とトイレットです。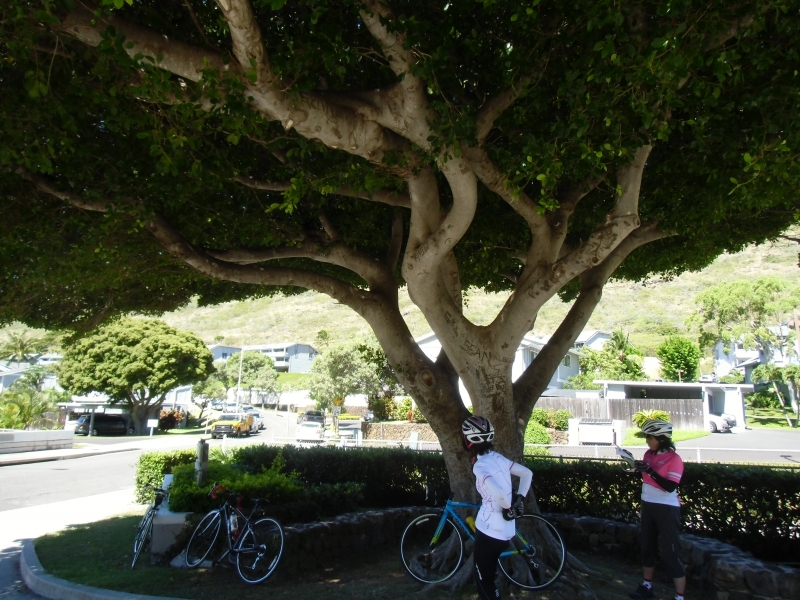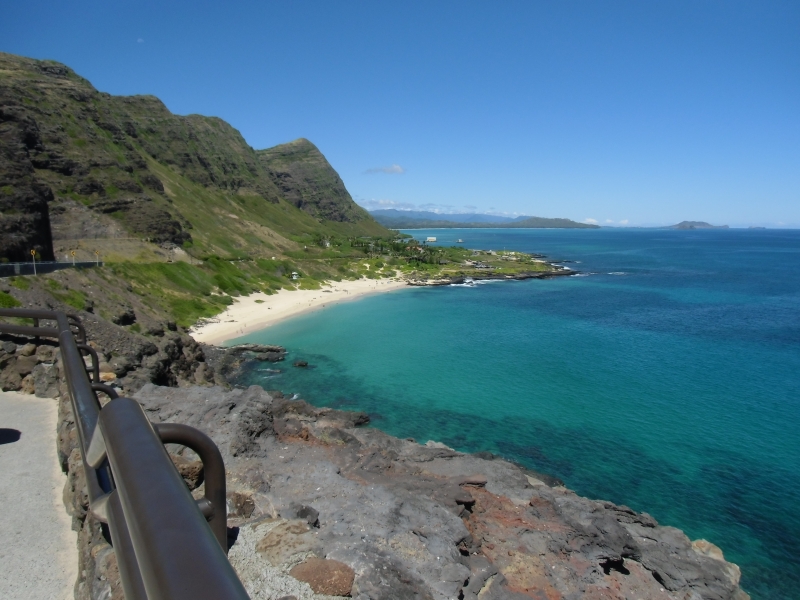 (C) 2018